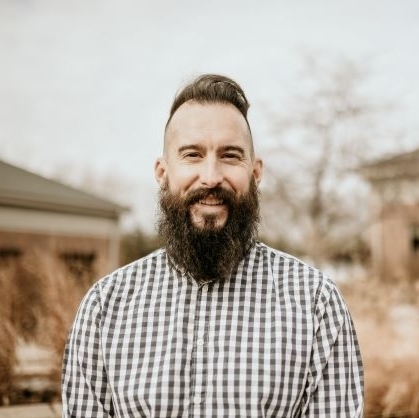 Dr. Lane is a Lincoln, NE native who graduated from the University of Nebraska – Lincoln majoring in nutrition, exercise and health sciences. After graduating, Dr. Lane worked in the health and fitness field in Seattle, Washington for two years before continuing his education at Palmer College of Chiropractic. At Palmer, Dr. Lane was an intern in the school's sports injury and rehabilitation department where he learned some of the most advanced techniques in manual therapy and physical rehabilitation. Dr. Lane graduated with honors from Palmer College of Chiropractic in 2012.
After graduation, Dr. Lane returned home to Lincoln to open his own hybrid chiropractic/strength and conditioning practice where he saw patients and trained youth, collegiate and professional level, athletes including current and former Husker athletes right here in Lincoln.
Dr. Lane and his wife Rachel have 3 kids (16,10,7). Spending time with his wife and kids is his favorite thing to do away from practice. His favorite hobbies are running, fitness, sports, golf, and reading.
Dr. Lane is passionate about helping people get back to living actively and performing at their best level. This was a passion that developed from his own experience with the benefits of chiropractic care and physical therapy. "Joining Ascend Chiropractic was an easy decision for me. Our values of honest and evidence-based patient care aligned so well, it made me thrilled to join a great team to help care for the people of Lincoln and beyond."
Techniques and Specialties of Dr. Lane include
- Dynamic Neuromuscular Stabilization
- Dermal Traction Method
- Vojta Therapy and Reflex Locomotion
- Diversified Adjusting Technique
- Graston Instrument Assisted Soft Tissue Technique
- Thompson Drop Table Technique
- Clinical Management of Low Back Pain
- Fascial Manipulation
- Functional Movement Screen
- EXOS Performance Specialist